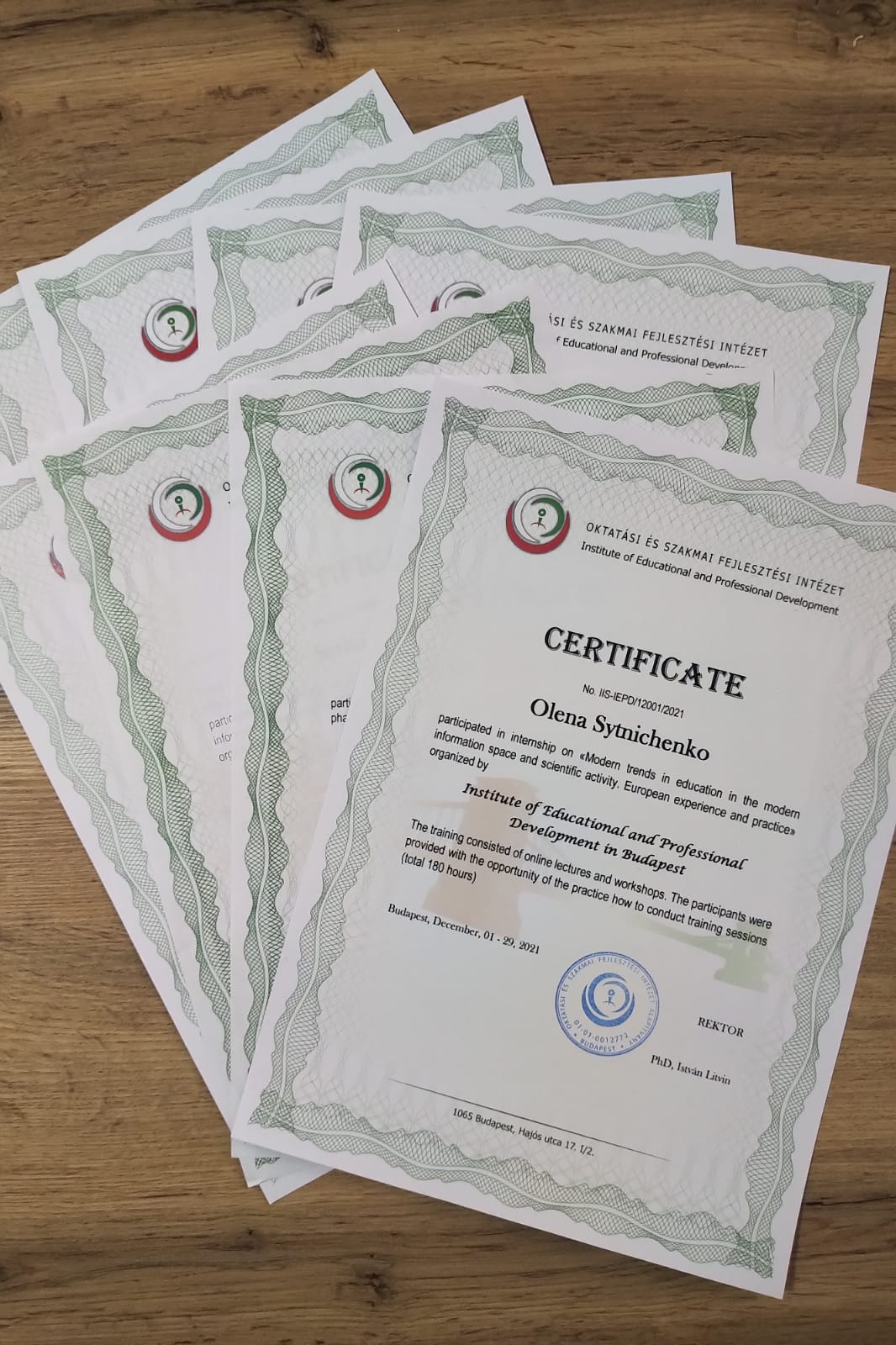 International online internship in December 2021
On December 1 – 29, 2021, an international online internship of research and teaching staff was held on the topic «Modern trends in education in the modern information space and scientific activity. European experience and practice»
During this internship, participants shared their experience in the educational environment during the pandemic times. According to the participants, such online meetings should be held as often as possible in order to share their own practical experience.
According to the results of the internship, certificates of participation in the scientific and pedagogical internship program were received.